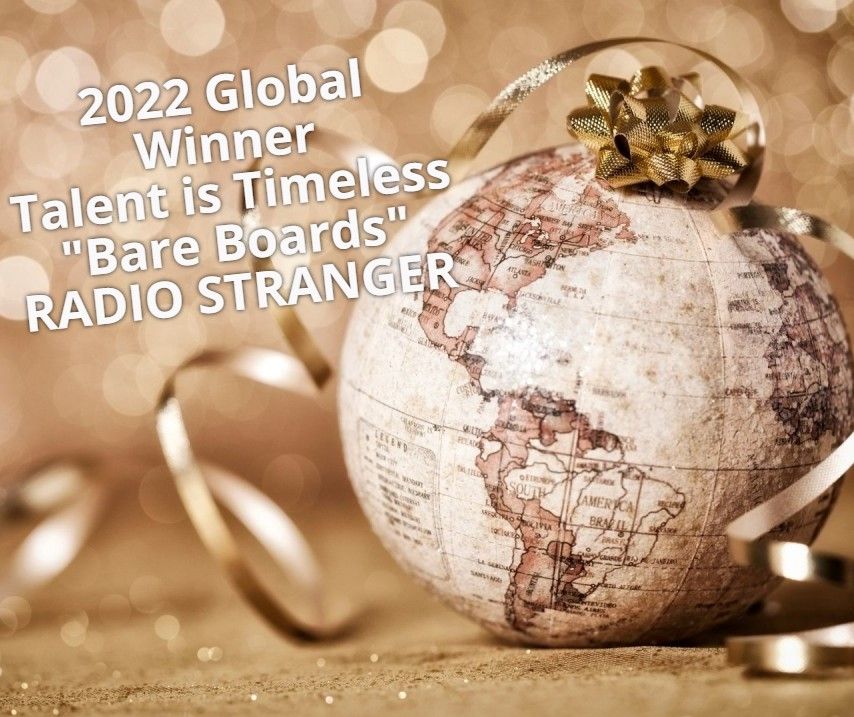 Radio Stranger (Brightwell & Moran) was just awarded 2022 Global Winner for Talent Is Timeless contest for our song "Bare Boards". Talent Is Timeless recognizes songwriters over the age of 50. The grand prize includes a recording session at Abbey Road Studios in London. Woo hoo!!! How cool is that? 
We had tremendous help in recording "Bare Boards" so congratulations also to: Rob Stroup - engineer & producer; Michael Henchman - bass; Jean-Pierre Garau - keyboards; Jeffrey Koch - electric guitar; Jeffrey Anthony - drums. 
(Just in case you'd like to hear a live version of "Bare Boards" click here).